Courses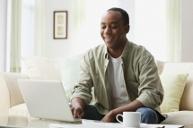 Accessible Healthcare Education Programs -Anytime. Anywhere.
Health Ed Today supports leading healthcare education and training programs to students, professionals, and healthcare organizations through our partners nationwide.
Through traditional classroom training and engaging online programs , Health Ed Today supports comprehensive instruction in leading healthcare disciplines and related professions. Courses include lecture, labs, and exercises to create an enriching professional experience.
Health Ed Today partners and students receive access to an engaging, online community that includes interactive content and robust student services including:
Interactive lesson presentations
Simulated labs and student exercises
Instructor mentoring and coaching
Live discussions and chat with instructors and other students
Be sure to:
Experience the Online Course Demo now.
Explore our online catalog for a sample of Health Ed Today's most popular healthcare programs.
Note: All students must enroll through a Health Ed Today college, university, or other educational institution partner.